Chefs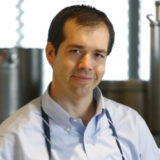 Perry Hoffman – SHED
Perry Hoffman's culinary focus at SHED is built around the mission to showcase the links between responsible farming, ingredient-driven cooking, and flavorful food. In crafting his dishes and the SHED Pantry line of powders, salts, pickles and preserved fruits, he's inspired by what is coming in from the fields and foraged nearby.
Hoffman's mantra is, "The garden tells me what to cook." Hoffman collaborates with the farmer at SHED's own HomeFarm to grow unusual herbs and flowers, in addition to the heirloom fruit trees and vegetables.
A Napa Valley native, Perry Hoffman literally grew up in fine dining wine country kitchens with his grandparents, Sally and Don Schmitt, who were the original owners of The French Laundry in Yountville. He first became interested in cooking by helping his grandmother in the kitchen, assisting her with tasks such as making croutons, roasting bell peppers and chopping parsley. After his early culinary training around Napa Valley and Anderson Valley, he was courted by Chef Robert Curry at Auberge du Soleil in Rutherford in 2005. During his two years at Auberge, Hoffman helped the restaurant achieve its first Michelin star rating. Hoffman had a celebrated eight-year run as the Chef of étoile Restaurant at Domaine Chandon (closed in 2015) in Yountville, CA. During his time there Hoffman developed the culinary garden to bring estate grown heirloom produce and herbs to the plate. In his tenure, étoile had a Michelin one-star rating for three years.
Hoffman lives with his wife in Healdsburg, Calif. Combining his passion for food with his love of the outdoors, when he is away from the kitchen he enjoys fishing, farming, cheese and wine.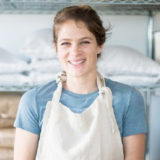 Natalie Goble – Chef/Owner Handline
Handline Executive Chef and co-owner Natalie Goble's modern Californian cooking celebrates the region's bounty and pays homage to the early immigrants who brought their cooking techniques and ingredients to the Golden State.
Goble began her restaurant career in the front of the house while in high school, and after graduating from UC Santa Cruz became the farmer for her family's Two Belly Acres organic farm in Sebastopol. What began with Goble supplying fresh, organic ingredients to Peter Lowell's restaurant—the nine year old West Sonoma County organic eatery that specializes in local, sustainably-produced ingredients—became one of the original farmer-restaurant relationships in the region.
For 5 years she carefully cultivated the farm's organic produce and supplied Peter Lowell's with beautiful, fresh ingredients. Out of a strong interest in following the ingredients from the farm to the table, Goble began in the kitchen training alongside Peter Lowell's former chef Jeremy Whitcomb—learning cooking techniques, and how to prepare the restaurants' Italian-influenced salads, pastas and inventive vegetarian dishes. She eventually became executive chef for Peter Lowell's restaurant, and opened Handline as executive chef and co-owner in fall 2016.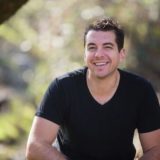 Ari Weiswasser
Chef and Co-Proprietor
Ari Weiswasser, a Food & Wine People's Best New Chef 2015, spent his formidable culinary years in numerous fine-dining establishments in New York City and Philadelphia, mastering the fundamentals of elevated cuisine and service before moving to California and deciding to do things differently. Centered on an open kitchen and wood-fired oven, Glen Ellen Star encourages both culinary and social conversation while serving a seasonally inspired menu. Nearby gardens, combined with the abundance of local producers, allows Weiswasser to change the menu almost daily, satisfying the significant number of regular diners.
Weiswasser spent two years at Thomas Keller's The French Laundry in Yountville before opening Glen Ellen Star across the street from his wife's family's Benziger Family Winery, planting gardens in the vineyard to provide much of the kitchen's produce. Weiswasser is also expanding the restaurant's private party operations, under the name Stellar Catering.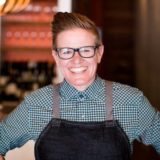 Crista Luedtke
Crista Luedtke is chef/owner at boon eat + drink and proprietor of boon hotel + spa.  She was recently crowned as Triple Grand Champion on Food Network's Guys Grocery Games.  She learned the art of cooking through her incredibly talented mother and her skills in restaurant/hospitality management in her formative years. She is passionate about seasonal ingredients and uses her garden at boon to inspire her menu. Crista launched her gourmet deli/general store concept, 'big bottom market' in downtown Guerneville mid-July 2011 and has already garnered much press.  Now she is at it again with her latest concept: a Mexican modern cocktail lounge called EL BARRIO. Featuring bourbons, tequilas, mezcals and snacks; this spot hits all her favorites and pays homage to her upbringing in AZ and her amazing staff.
She is currently working on filming a pilot episode of a food and travel concept she hopes to get picked up by a network in early 2017.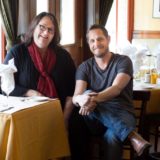 John Toulze
John Toulze is a native of Northern California from a third generation French family. Cooking was, and continues to be, a strong passion in his family life. John started his career in hospitality at Viansa Winery in Sonoma in 1994. After several years of cooking and wine sales, John left Viansa winery to help Sondra Bernstein open the girl & the fig restaurant in Glen Ellen. Twenty years later, John is not only the Executive Chef but also the Managing Partner.
The restaurants' farm to table experience then grew from the herb gardens at the restaurant to working an organically farmed culinary garden also under John's care. John believes his immersion in "the farm project," as they call it, has taught him to be a better chef, giving him an intimate understanding of what seasonality really means. John discovered a passion for creating salumi. He mastered the artisanal art of curing meats and continues to teach our other chefs so they can keep up with the production. Under the brand MANO FORMATE, bacon, pancetta, prosciutto, guanciale, lonzo and salami are just a few products that we produce in-house. John received a Rising Star Chef award in June 2009.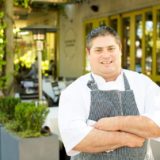 Scott Romano
An industry veteran and CIA graduate, Executive Chef Scott Romano brings vast experience and an authentic approach to the culinary leadership at Dry Creek Kitchen. His philosophy of honest food served with integrity is critical to the restaurant's wine country hospitality.
Scott joined the Charlie Palmer Group in 1997 as a line cook at the group's flagship, award-winning, New York property, Aureole, and was tapped to helm Palmer's Alva (later Kitchen 22) and Kitchen 82 as Chef de Cuisine. After seven years with CPG in New York, the Jersey-native headed to California and worked with Palmer at Astra West and subsequently with Wolfgang Puck at his renowned Spago. During this time, Scott continued to refine his straightforward approach and in 2007 relocated to Dallas, Texas, again with Charlie Palmer Group. Upon opening Charlie Palmer at The Joule, Romano earned a four-star review from the Dallas Morning News. With continued passion for wild game, Scott explored his interest at The Frisco Gun Club and Nick & Sam's Steakhouse.
John Ash – Chef Adviser
Many refer to Chef John Ash as the "Father of Wine Country Cuisine".  In 1980 he opened his namesake restaurant, John Ash & Company, in Santa Rosa, CA. which gained international acclaim and still is critically applauded.
He has co-hosted a radio show for 29 years in Northern California.  He also hosted two shows on the Food Network. John is an instructor at the Culinary Institute of America Greystone in the Napa Valley.  John has consulted with a broad range of clients including Sonoma Cutrer Winery, Del Monte Foods and others.
John has written 4 books and is a two time James Beard Award winner.  Culinary Birds won a 2014 James Beard award and John Ash Cooking One-on-One won in 2005. He has authored two other books: From the Earth to the Table and American Game Cooking. The former was awarded the IACP Julia Child Cookbook of the Year.  He has completed a new book Cooking Wild which was published in summer of 2016 by Running Press.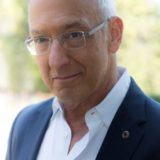 Clark Wolf  Chef Adviser
Clark Wolf is a nationally known food and restaurant consultant, forbes.com commentator and host of At The Table with Clark Wolf on KSRO 1350am 103.5fm. He helped found the nation's first Food Studies program at NYU and splits his time between Manhattan and a hundred year old loggers cabin in the redwoods in Northwestern Sonoma County.
Hog Island Oyster Co.
At Hog Island Oyster Co. good things grow slowly. Their goal is to develop sustainable aquaculture techniques to produce superior shellfish that taste wonderful while building a community of like-minded people. They take great care in everything they do, from cultivating oysters to the ways in which they work with the environment and finally how they present their product to you. Called "Bay to Bar" philosophy – every step is important and they want to ensure that they always meet the high standards that they set ourselves.
Tamales Bay is home to where they harvest, shuck and share great oysters. Slurp one of our oysters from its shell and you'll understand why they're so passionate.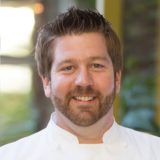 Dustin Valette
Dustin Valette began his culinary career at 13 washing dishes at Catelli's in his home town of Geyserville, California.   Now, more than 20 years later, Valette finds himself back in Northern California's wine country continuing the dream that started some 22 years ago.
Valette honed his craft in some of the most celebrated restaurants on the West Coast, including the Michelin-starred Aqua in San Francisco, and Napa Valley's Bouchon.  For the past 6 years he was the Executive Chef of Dry Creek Kitchen, a Charlie Palmer restaurant in downtown Healdsburg.  Dustin gathered great acclaim for his strong relationships he cultivated with local farmers and purveyors in order to provide the restaurant with the area's freshest and most unique  ingredients.
The idea of Valette Restaurant started some 15 years ago amongst two brothers, Aaron & Dustin.   Over a glass wine the two dreamt of opening a restaurant that showcased all Sonoma County has to offer. It would serve honest food, have amazing service and house a collection of boutique-small production wines.  Now, with over 47 years combined experience Valette opens for the public to come and share the passion and dedication of the two brothers.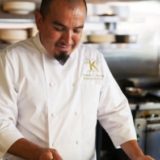 Armando G. Navarro
Executive Chef, Armando Navarro, has had a noteworthy resume packed with top restaurants along both coasts. After five plus years as Executive Sous Chef at Auberge du Soleil, Armando went to New York where he trained under some of the best chefs at Le Bernardin, Jean Georges and Daniel Boulud. He returned to California and worked at Jardiniere and Masa's before relocating to Redd in Yountville as the Chef de Cuisine. Prior to joining Sonoma's El Dorado Kitchen, Armando was the Executive Chef at Larkspur Restaurant in Vail, Colorado.
In his role as Executive Chef of El Dorado Kitchen, Armando has infused the menus with seasonal ingredients sourced locally at the markets. His style is characterized as fresh, simple and approachable with a Sonoma sensibility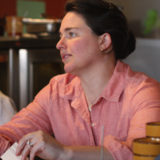 Liza Hinman
As an East Coast native, Chef Liza Hinman was bowled over when she began cooking in Sonoma County 10 years ago. Her dream of having access to the best in produce, meats and wine was finally at her fingertips. As the Chef/Owner of The Spinster Sisters in Santa Rosa, she has made that dream a daily reality, crafting a menu that draws on the area's best- and used to create dishes that reflect her interest in exploring traditional cuisines from all around the world.
Chef Liza's path to the Spinster Sisters began after graduating Middlebury college- taking a job as an editorial assistant at Gourmet Magazine under Ruth Reichl. She then decided to get up close and personal with the restaurant world- moving to San Francisco to attend the California Culinary Academy.
Her San Francisco experience upon graduation included Woodward's Garden, Bizou and lastly- Delfina- where she fell in love with Italian cuisine. She then followed that passion to a job with Taverna Santi, in Geyserville, CA. Eventually taking the reigns of the kitchen in 2010, she continued to develop her own rustic style and approach to classic Italian food.
After taking a hiatus from kitchens to have her first son, Oscar, with husband Joseph Stewart of the Downtown Bakery family, Chef Hinman joined forces with her partners to open The Spinster Sisters. Her menus explore flavors from around the world using the bounty of Sonoma County- a great culinary collaboration. A new and vibrant part of Santa Rosa's South A neighborhood- The Spinster Sisters, and the cooking of Chef Hinman, are an exciting addition to the area's dining scene.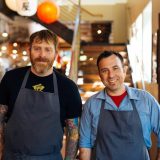 Matthew Williams & Moise Hahn-Schuman
Committed to honoring traditional techniques combined with the finest ingredients Sonoma County has to offer.  They make all of our noodles in house and strive to produce and preserve as much as possible in season.  They offer a seasonal  menu consisting of traditional regional ramen styles informed by  the offerings of our local farmers and ranchers.   Ramen Gaijin is dedicated to providing a shared community space that brings together all walks of life under the umbrella of good food, good drink and joyous atmosphere.
Williams and Hahn-Schuman come from the Woodfour Brewing Co. in Sebastopol's nearby Barlow complex, where they were the talented sous chefs to the innovative Jamil Peden. When Peden left to take the reins at Applewood in Guerneville, these two packed up their talent and reinvented themselves as Ramen Gaijin.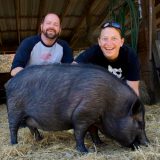 Duskie Estes
Duskie Estes began cooking at the age of five in her EZ-Bake oven. She is a graduate of Brown University. Duskie & her husband John Stewart are chef owners of Zazu kitchen + farm and Black pig Meat Co. During her two year tenure as chef of Palace Kitchen in Seattle, she was voted City Search's Seattle Best Chef in 2000. Under her leadership, Palace Kitchen was rated by Gourmet magazine as one of the top five Seattle restaurants in 2000 and in the nation's top 50 restaurants in 2001. She was coauthor on Tom Douglas's Seattle Kitchen, which received the James Beard Award in 2001. Duskie & John were on the cover of Wine Spectator, received the Star Chefs' Sustainability Award in 2009, and were crowned King & Queen of Pork at Aspen Food&Wine, 2011. Duskie is known for being a fierce competitor on Food Network's The Next Iron Chef, seasons 3 & 5. She currently judges on Guy's Grocery Games.
The zazu kitchen is inspired by a real sense of place, farming in 3 locations in Sonoma County, and raising their own rabbits, ducks, chickens, goats, sheep, and pigs. Zazu believes in supporting small farmers, diversity of agriculture, pasture living for animals, and respecting the life given by using all parts "snout to tail". John & Duskie also make award winning bacon & cured meats, bacon candies, lard lip balm and soap under Black Pig Meat Co.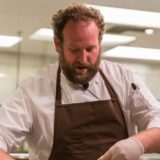 Daniel Kedan
Chef Daniel Kedan and Chef Marianna Gardenhire met at the Culinary Institute of America and the now husband/wife team have been sharing stories, recipes, and ideas for their passion of food, sustainability and community since. During late spring of 2013, they decided it was time to take the "leap of faith" and open their own restaurant, Backyard, in Forestville.
Chef Kedan began his professional cooking career as Sous Chef of II Palio Restaurant in Sheton, Connecticut in 2004. This ignited a passion and excitement, in the restaurant field, for him.
Daniel enrolled at The Culinary Institute of America in 2006, being part of the school's first A.O.S. program on the Saint Helena campus. While attending school, he began working under Chef Dave Cruz, at Thomas Keller's Ad Hoc restaurant in Youtville, as part of the opening team. Daniel continued his career at Solage in Calistoga, The General's Daughter in Sonoma, Cantinetta Piero in Yountville and Peter Lowell's in Sebastopol before opening Backyard in 2012.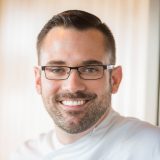 Matthew Beaudin / Monterey Bay Aquarium
Matthew Beaudin joined the Aquarium's culinary team as executive chef in February 2015. His approach to food blends cuisine and community, from building relationships with local fishermen and farmers, to building sustainable gardens for orphaned children stricken with HIV.
After earning his Associates Degree in Culinary Arts from the Culinary Institute of America, Matthew pursued his passion for cooking by working around the globe, holding chef positions in the Caribbean, China, the West Indies and Rwanda, as well as all over the United States. Matthew has run kitchens at jungle base camps, on private islands, and at restaurants perched 10,000 feet up the side of a volcano.
He began his commitment to sustainability and culinary education during his work in the village of Musanze in Rwanda. He continues to maintain strong ties with students in that community.
Influenced by his travels, Matthew honed his techniques and expertise back home in the United States at such prestigious five-star/five-diamond properties as the Omni Mount Washington Resort in Bretton Woods, New Hampshire; the Broadmoor Hotel in Colorado Springs; and the Ritz-Carlton in Sarasota, Florida.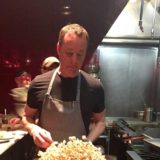 Darren McRonald / The Pullman Kitchen
Darren McRonald worked in restaurants throughout High School and College, but it was his time at Table 29 in Napa Valley in 1991, as the Pastry Sous Chef, that actually launched his cooking career. Darren then went to New York City to work at the famed Le Cirque. He moved on from there to Chez Panisse and spent four years fine-tuning his skills in all kitchen positions before moving back to the East Coast where he was Chef de Cuisine at a number of notable Manhattan restaurants. He then spent six years as the Executive Chef and General Manager of the Tinhorn in Upstate New York. Darren completed his East Coast tenure as Chef de Cuisine at Bellavitae, one of The New York Times 'Best New Restaurants of the Year' in 2005. Darren moved back to Northern California in 2007 and was the Chef and Managing Partner at West County Grill until joining the team at Cindy's Backstreet Kitchen where he spent his last four years proceeding his creation of The Pullman Kitchen. He lives in Santa Rosa with his wife Jennifer.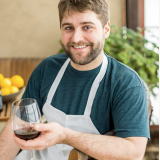 Chef Joe Zobel, Peter Lowell's
Since 2014, Chef Joe Zobel has been Chef at Sebastopol's beloved Peter Lowell's. But before he headed to the North Bay, Zobel worked in some of San Francisco's most celebrated restaurants.
Zobel spent 10 years learning from some of the best Bay Area chefs including Ryan Farr at Orson, and Charlie Kleinman at the downtown favorite Wexler's, that received a three-star rating from the San Francisco Chronicle.
Eventually Zobel landed his first head chef position at Petaluma's Social Club where he honed his cooking skills with the restaurants California/Italian menu, and not long after moved further north to become Peter Lowell's Chef de Cuisine.
"I appreciate the freedom and opportunity to experiment with new flavors—I'm especially interested in ways to incorporate house smoked and cured meats on to the menu", says Zobel who also works closely with the restaurant's 2-acre farm that provides 50-60 percent of the produce for Peter Lowell's.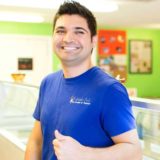 Jorge Alcázar, Frozen Art Ice Cream
Jorge moved to the United States from Guadalajara, Mexico at the age of 17. Entrepreneurial spirit had always run in his family with ice cream parlors as the main engine. After managing a restaurant in Sonoma for three years, Jorge decided to follow his family heritage in the ice cream business. Three generations later and now in the States, at age 21, Jorge opened his first ice cream shop, Frozen Art, in the Roseland area. Running on his 6th year, Frozen Art continues to grow and serve the community, one scoop at a time.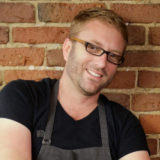 Executive Chef Ben Davies, The County Bench Kitchen + Bar
Ben Davies started his culinary journey at 15 washing dishes at a local bakery and later found himself working for multiple pizza places around town. He took a minor detour when he went to college at Chico State as a mechanical engineer major. Ben realized this was the wrong path and attended California Culinary Academy. After finishing, in 2005, Ben landed a job at Mirepoix in Windsor. Here he learned to make everything by hand and wasn't allowed to use any equipment until he could do the task without. With some time away Ben came back to Mirepoix in 2009. Left to his own devices Ben led the restaurant to a Michelin Star. Before earning a star of his own, Ben gathered experience at Meadowood – starting in 2007 two days after they received two Michelin Stars. 2008 presented Ben with an opportunity to take the plunge into a new opening restaurant, Murray Circle. This is where Ben learned how to break down whole animals and was pushed harder than ever before by Joseph Humphrey. During his time there he was yet again part of a Michelin Star winning staff and maintained the star after becoming Sous Chef. Ben took jobs as Chef de Cuisine at Petite Syrah with Josh Silvers in 2011 and Spoonbar in 2012 with Louis Maldonado. Silvers and Maldonado taught Ben that family comes first and that accolades mean nothing if you have no one to share them with. Accompanied by a focus on family, Ben decided to hang his hat at The County Bench Kitchen + Bar, the sixth restaurant Ben has opened in his already impressive career.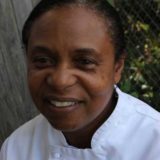 Evelyn Cheatham, Founder/Executive Director, Worth our Weight
Worth our Weight is a local non-profit organization whose comprehensive culinary program teaches food-service fundamentals in a supportive, hands-on environment.
Through Worth Our Weight apprentices acquire marketable skills in food preparation, professional level cooking, catering, and small business management.
Evelyn's first love affair was with food. When she was 3 she discovered a fig which had fallen on the ground in her back yard. It was a burst of flavor that she didn't know existed and from that moment on she was catapulted into the everyday search for the most delicious thing that she could eat.
Food is her passion and young people being introduced to good food and locally grown, farm fresh food is an extension of that passion.